Senior Labour councillors visit flood hit Tyne Valley
Senior Councillors from Northumberland County Council today paid a visit to the Tyne Valley to see for themselves the damage caused by the flooding and the tremendous efforts of all those involved in the on-going clean-up operation.

County council  Leader, Grant Davey, deputy leader, Dave Ledger, and business chairman, Scott Dickinson visited the area  where they  viewed the impact of the recent heavy rainfall and talked with  local residents to hear about their issues and concerns.

They were taken on the tour by deputy chief fire officer Paul Hedley and area neighbourhood services manager,  Ray Wealleans,  who  briefed the politicians about the flooding, rescue and subsequent community clean-up operations.

 
Council Leader Grant Davey said: "While we've seen the worst of British weather, we've seen the best of community spirit. So many people have helped others during this difficult period and residents have carried on with their daily lives regardless of what has been thrown at them.
 
" We are now working on the neighbourhood  clean-ups and I've been particularly impressed by how quickly this has been done.  For home owners and businesses, it is a longer, more painful process as they wait for approval from insurance companies and start the soul destroying job of  clearing out and drying their properties. We have offered these residents skips and will lend support where it is required."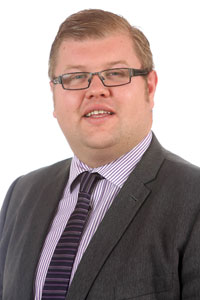 Councillor Scott Dickinson, business chairman of the council said: "The past few days have been very difficult for local residents and  business owners. People are understandably upset and worried and it brings home the very distressing personal impact of this flooding.
 
" December is a prime time for many businesses and we are keen to spread the word that these communities  are open for business and keen to see customers. We can all do our bit to support the rural pubs and shops in these villages.  The livelihoods of local farmers  has also been affected  by the floods with many having to rescue and relocate livestock while their fields lie under water."


Deputy leader, Dave Ledger said: "Police, council staff, fire crews, environment agency officers and communities have been working together to support local people and evacuate residents. I'd like to take this opportunity to thank everyone involved for all of their hard work throughout this difficult period, with a special mention to council staff who turned up at work voluntarily to help those in need. During the floods they worked around the clock and without their sterling efforts, we could be facing a very different outcome to this present situation."