During the 2015 General Election Campaign Scott signed up to the Labour Party Mental Health Pledge Card.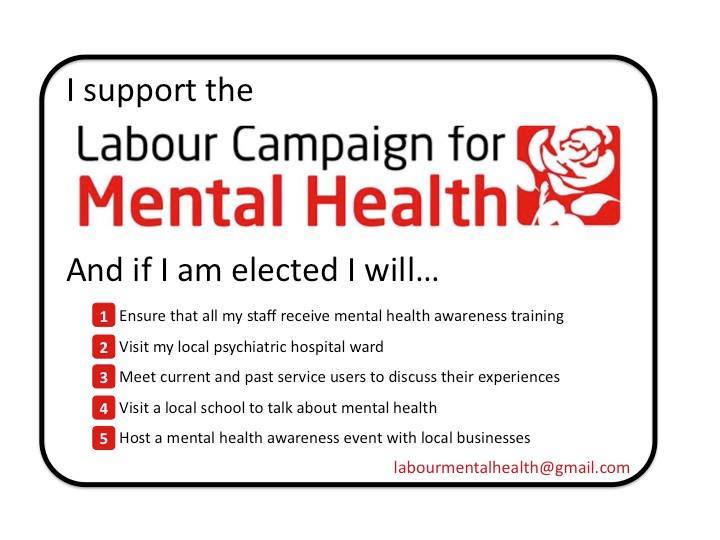 Today is World Mental Health Day and Scott continues to support the cause, not only today but everyday.
Scott said: "everyone knows someone who suffers or has suffered with mental health problems, we shouldn't be ashamed of that. Lots of us experience mental health issues during our lifetime. To get support and not be ashamed people need to feel confident to talk about mental health. As Chair of Northumberland's Health and Wellbeing Board I take mental health seriously, I have visited a range of services across Northumberland, spoken to patients and groups to ensure that were services could be better we have listened and I can feed in their views. I will continue to keep a focus on mental health all year round not just today"
Today share posts, pictures and experiences, make sure people know that Mental Health is important and we all care about it, let's not be ashamed to talk about it or admit to ourselves and others when we are suffering.
To join the Labour Party Mental Health Campaign email them labourmentalhealth@gmail.com
Visit the mental health foundation page http://www.mentalhealth.org.uk/our-work/world-mental-health-day/world-mental-health-day-2015/