Merry Christmas and a Happy New Year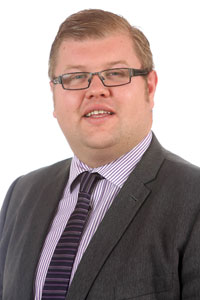 I wanted to wish all my staff, constituents, family, friends and supporters a very Merry Christmas and a Happy New Year. I would like to thank everyone for their support over the last year, in difficult times it is much appreciated. I have always been proud and continue to be representing Cresswell, Widdrginton Station & Stobswood, Widdrington Village, Red Row, Hadston and some of North Broomhill (Druridge Bay Ward) and the people who live here. 
In difficult financial times with the Council seeing millions of pounds taken from it's budget we continue to work hard seeking ways to save money while protecting services. We continue to hold the most in need and disadvantaged in our hearts while taking all the decisions we do. We look for inventive ways of saving money while also continuing to provide the best possible facilities to our communities across Northumberland. With market towns at the forefront of improvements and investment, supporting our call to regenerate, invest and create jobs.
In the area I represent we have had roads resurfaced, paths resurfaced, environment improvements, issues resolved, additional car parking on estates, support for community organisations and many many resident queries answered and where possible dealt with. It has been a pleasure serving my community again this year, here is a list of my resident drop in sessions for 2016. Please don't hesitate to come along and see me. 
Saturday 30th January 2016
Saturday 24th September 2016
Saturday 26th November 2016
Druridge Bay Community Centre from 11 am – 12 am 
Cresswell Village Hall from 12:15 pm – 1:15 pm
Widdrington Community Centre from 1:30 pm – 2:30 pm
As a Labour group who run the Council but also representing the wards that we do, all our Labour Councillors work hard to represent the communities who elected us, protecting them as much as possible for disastrous changes leading to poverty and heartache.
In Northumberland we have tried to weather the financial storm, we continue to have pressures, difficulties and choices to make. You can however guarantee that all our decisions are made with the best interests of Northumberland residents at heart.
Positive news has happened over the year despite the challenges faced here's a short few of many just to name a couple.
This year the Council was named as being among the best employers in Britain for addressing workplace equality. Charity Stonewall published the Workplace Equality Index with the county council taking 19th place overall and 4th in the Local Government category.
Morpeth Northern bypass plans were given the green light by The Secretary of State for Transport. The £30m scheme, which is now well underway, will alleviate traffic pressures in and around Morpeth and improve road links to the south east of the county.
Over 11,000 people turned up to enjoy the Northumberland Live festival, a fantastic day of free entertainment at Blyth Links.
Through Arch, our development company, we helped 49 business projects this year, creating or safeguarding over 900 jobs and leveraging £47m of private sector investment.
The Council was recognised in the prestigious national Clean Britain Awards for its care of the local environment. Northumberland achieved bronze in the large council's category this year, where judges said that the council's entry shone out against the others.
Our ambitious plans to reintroduce a rail passenger service between Ashington, Blyth and Tyneside took a major step forward with the initiation of a detailed feasibility study to establish what is required to deliver the scheme and the costs involved.
The national organisers of the Tour of Britain hailed the success of the Northumberland stages of the race - and want to bring the race back to the county in 2017. The direct economic impact of hosting the Tour in Northumberland was £2.13 million while 115,000 spectators watched the race in the county.
GCSE results were up  5% up on last year in the key measure of 5 A*- C including English and maths. Children aged 11 had their best ever results at Key Stage 2, with 82% reaching the national standard for reading, writing and maths.
More than 144,000 homes and business in the county now have access to high-speed fibre broadband

So while pressures are continuing we try to continue to deliver.
Merry Christmas and a Happy New Year to you all. 
Scott