Scott Dickinson was re-elected as Chairman of Berwick Constituency Today.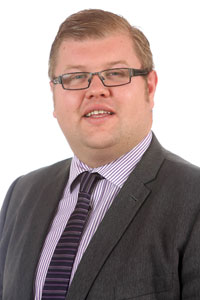 Berwick Upon Tweed Constituency Labour Party today re-electd Druridge Bay Councillor Scott Dickinson as Chair for the ensuring year. Councillor Dickinson who was the Parliamentary Candidate for the 2015 General Election and is currently Business Chair at Northumberland County Council was delighted.
The Constituency during the general election recruited many more members and since the election of Jeremy Corbyn has had hundreds more join. The Party membership has increased by some 50% in the last year.
Ian Lavery MP for Wansbeck and Shadow Cabinet Minister for Trade Unions and Civil Service attended the Willoburn Centre in Alnwick to speak to the Labour Party Members from across North Northumberland who attended. Questions and answer session was also provided by Ian for Party Members. 
Councillor Dickinson said: " I am proud once again to be unanimously supported by the membership across North Northumberland, I look forward to continue working hard for them and with the new CLP Executive team that has been created today at the AGM. We also had lots of interested members to stand in the forth coming Local Elections, it's an exciting time. I would also like to thank Ian for taking the time to come and support us today."
Other CLP Executive Appointments were:
Cllr Anthony Reay ( East Chevington PC) - Vice Chair for Policy 
Cllr Ian Fleming ( Wooler PC) - Vice Chair Membership
Joyce Guthrie - Treasurer 
Iain - Secretary contact - secretary@berwick-labour.org.uk
Nicola Morrison - Women's Officer
The CLP also received nominations for Youth Officer and Ethnic Minority Officer who will be considered and potentially appointed at the next meeting. 
The business of the day also included Delegates being nominated to Northumberland Campaign Forum and Observers to Northumberland Labour Group at the County Council.