A Northumberland seaside town has won a competition to find Britain's best coastal high street.
Amble held off the challenge of Prestatyn and Bognor Regis to be awarded the coastal community accolade in the Great British High Street Awards 2015, at a ceremony in London on Monday.
A total of 230 communities entered across seven categories and nearly 200,000 votes were cast in a public poll.
Amble will now receive a share of a prize pot worth £80,000 – alongside expert training and tailor-made tips from Google's training taskforce for one hundred shops, bars and restaurants.
Queen Street in Amble
Northumberland County Councillor for Amble Robert Arckless said: "This is fantastic news for the town and provides yet another reason for visitors to come and see everything we have to offer.
"As the local county councillor I know how much work has gone in to securing this award and it will be the source of great pride for everyone who lives here."
High streets minister Marcus Jones said: "The excitement this competition has generated with a huge level of interest from the public vote is proof that high streets are the life and soul of towns, villages and cities across the country.
"Over the last year investment in property is up 30 percent, town centre vacancy rates have fallen to under 10 percent and retail sales have increased for the longest period on record – long may it continue.
"Amble deserves the very highest praise for being a category winner in this year's Great British High Street Awards.
"Their innovative ideas and hard work on the ground really made them stand out and we'll be sharing their excellent example to help others learn from their success."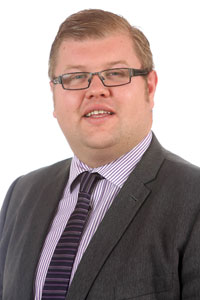 County council business chairman Scott Dickinson added: "This is yet another success story for Amble and should provide a great boost to its economy.
"As a council we're committed to supporting the regeneration of communities like this, working alongside local agencies and businesses.
"However credit must go to the wide range of independent traders which have drawn investment into the town and clearly impressed the judges during their visit."
Winners were decided by a combination of an assessment by an expert judge from the Future High Streets Forum and the public vote. Each had a 50% say.
Now in its second year, the Great British High Street Awards is run by the Department for Communities and Local Government and sponsored by Boots, Costa, Post Office, Marks and Spencer, Tesco and the British Council of Shopping Centres.